What is the
Visual Inventory

and why you need it for moving?
Yembo's AI Surveys automatically create a Visual Inventory for moving. The Visual Inventory shows color-coded photos of each room that summarize the inventory of the move. Access the Visual Inventory via a color-coded PDF document or via a shareable web link. Share Visual Inventory with the shipper to drive trust, with dispatch and the crew to plan operations more efficiently, or to the claims adjusters to fight fraud.

"The value of the visual inventory is immeasurable, not just for our survey process but also to help us with operations"
David Cox
President, JK Moving Services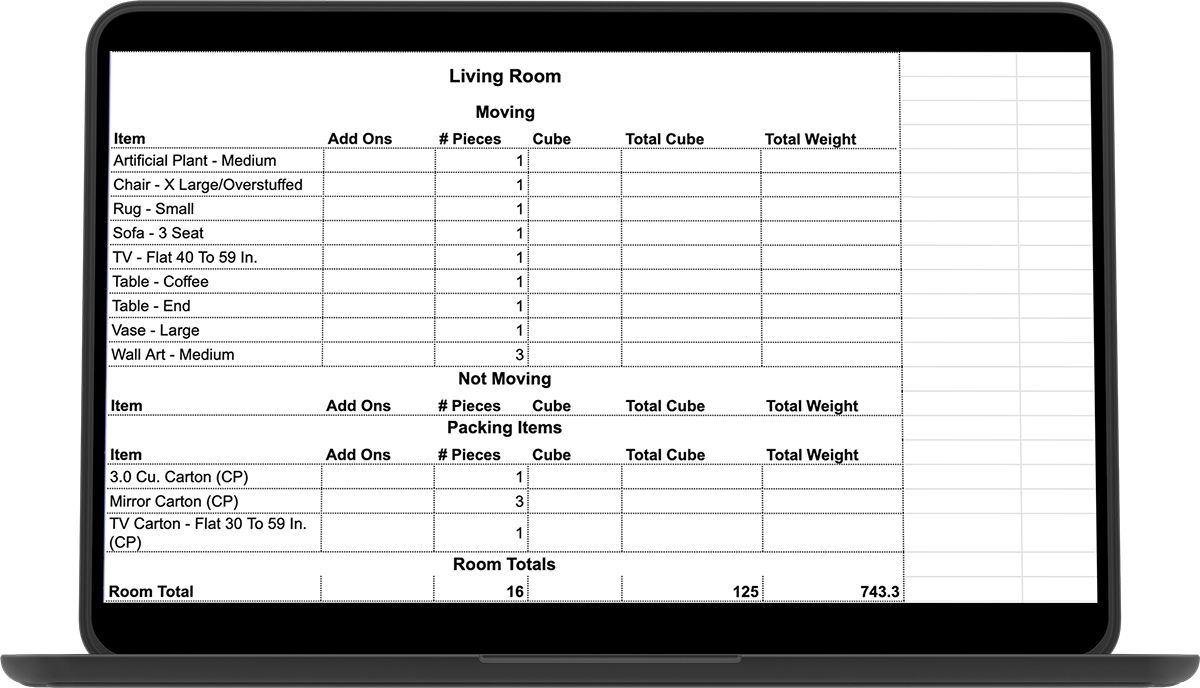 ❌ No images, only static spreadsheet
❌ Not a sales tool
❌ Crew Preparation
❌ Claims adjustment
❌ Feels like 1995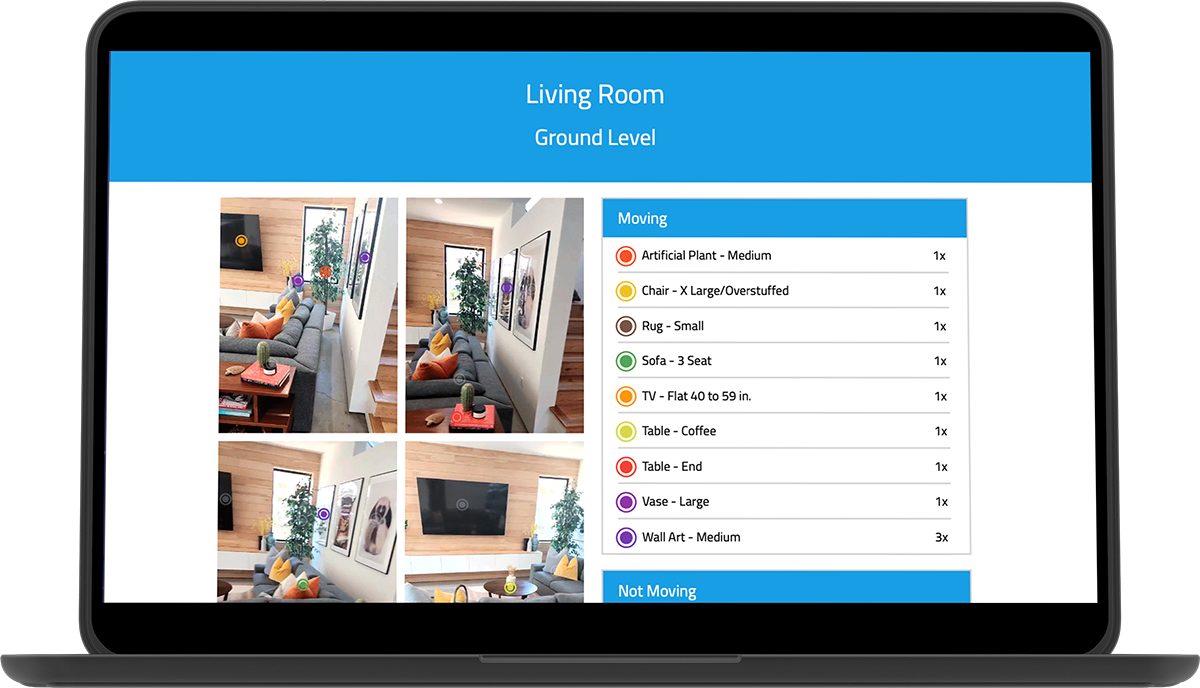 ✅ Images organized by room and color-coded
✅ Increase close rate by sharing with your customer
✅ Give crew "eyes inside the home" prior to dispatch
✅ Get clarity during claims settlement
✅ Feels like 2025
Use
Visual Inventory to add value

at every stage of the customer lifecycle.
PRE-MOVE
Build more trust with your customers. Close more sales
Yembo's Visual Inventory displays clear color-coded pictures of moving items, so your customers and your salesperson agree on details about the move faster.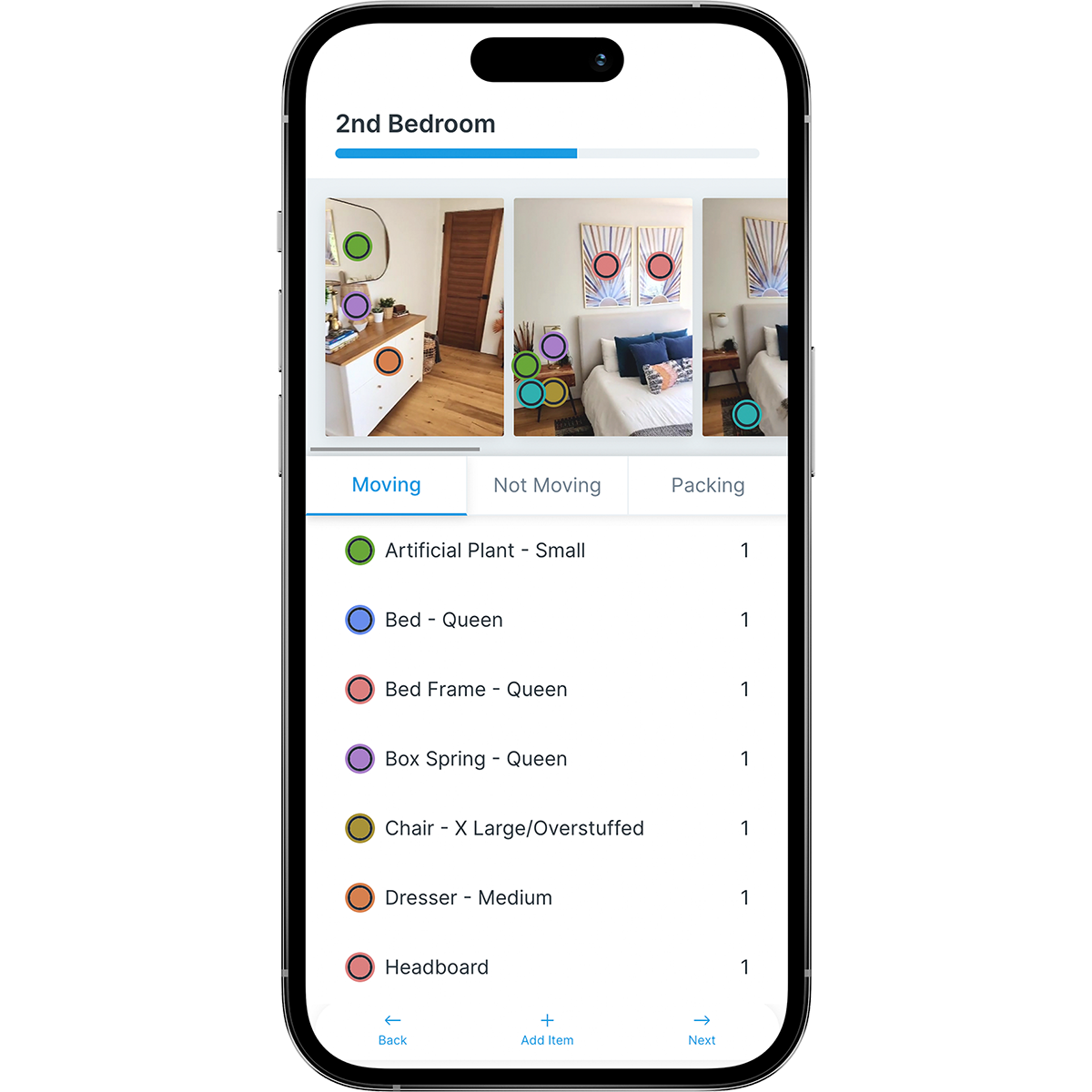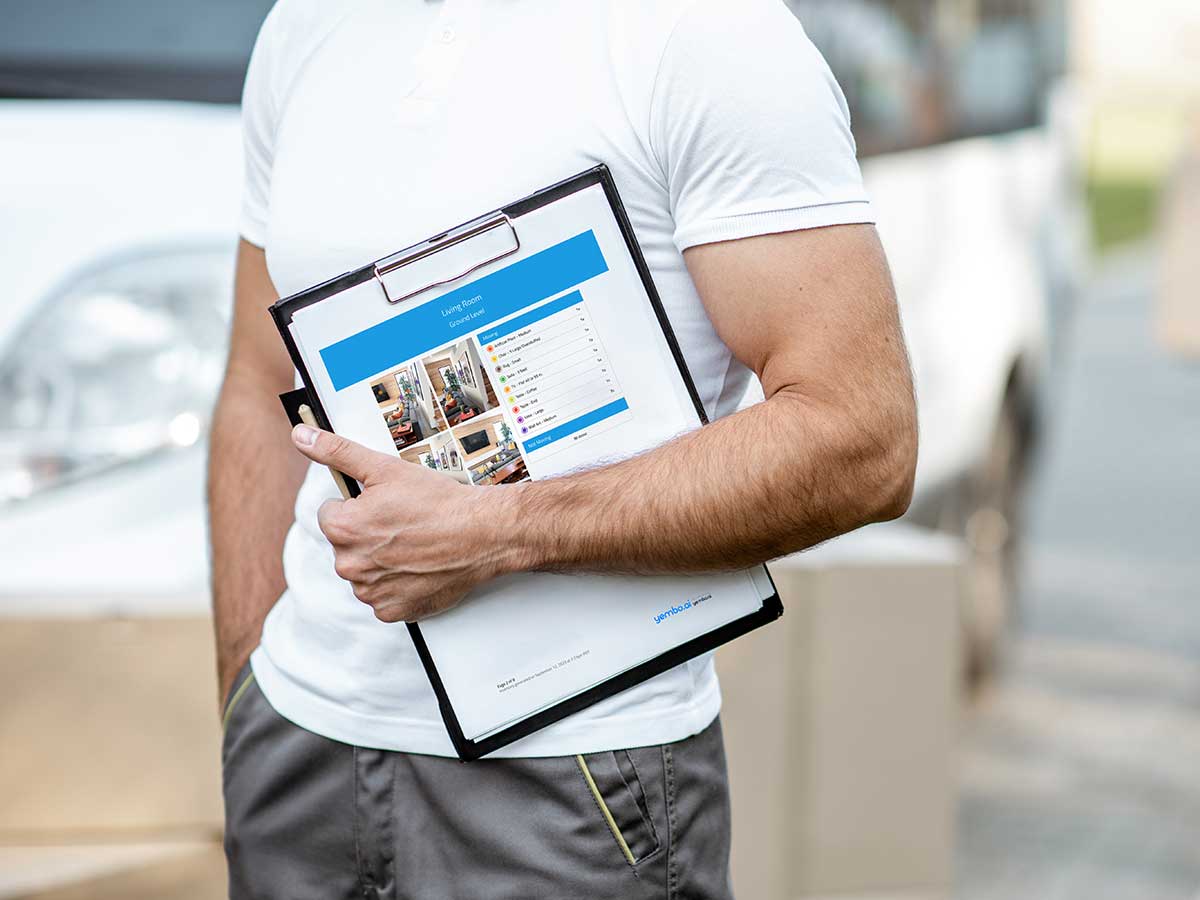 DURING THE MOVE
Prepare your crew for a seamless move day by giving them "eyes inside the home"
Easily share the Visual Inventory with ops and drivers so they know how to prepare for a smooth move day
AFTER THE MOVE
Save money on claims
Use room-by-room summarized photos to quickly find visual evidence, and back your case in a claims situation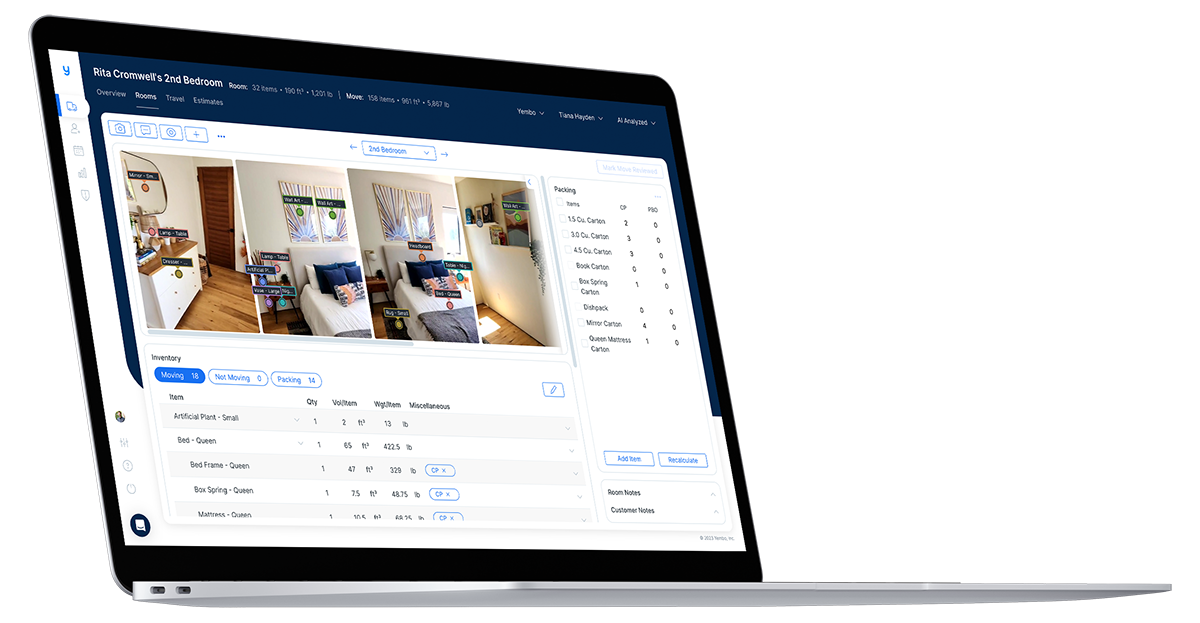 See Yembo in action yourself
Book a demo to learn how Yembo can help your moving company