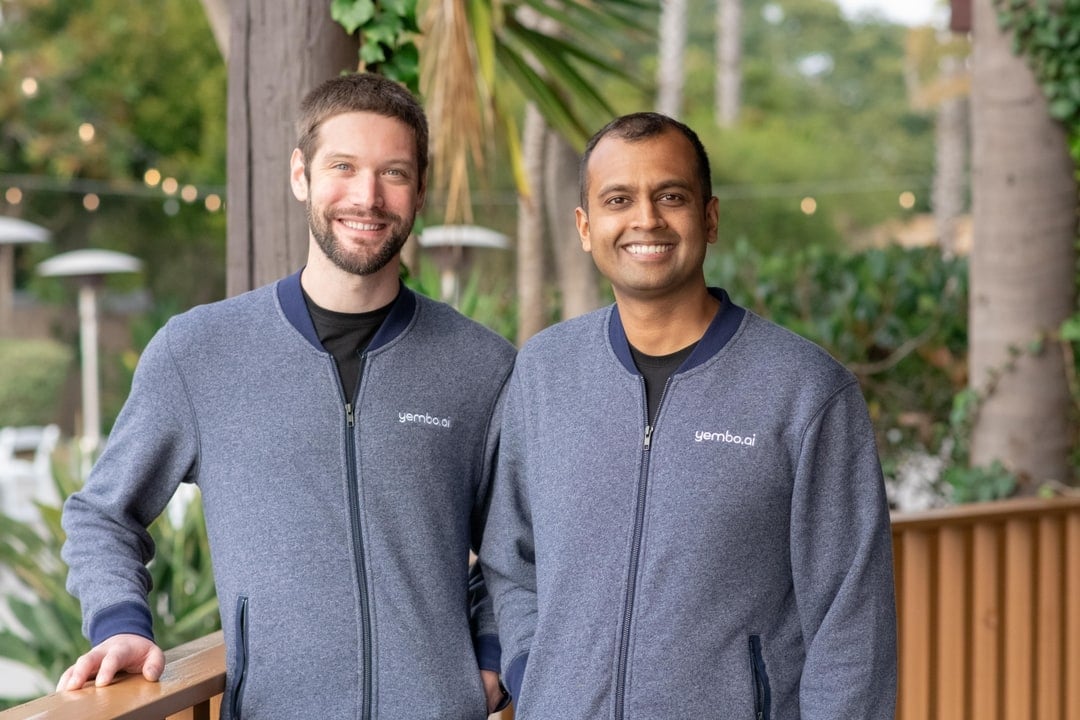 How Yembo started:
2 AI engineers with a crazy idea
Every pioneering innovation starts with a question.
The question Zach (the guy with the beard) had was, "Why do moving companies have to visit someone's home when almost everyone has a smartphone in their pocket?"

It's time consuming, inefficient, and expensive to visit someone's home, just to give them an estimate. Zach should know because his wife used to be a moving coordinator.

There had to be a better way. And of course there was. AI-powered virtual surveys would be faster, better, and more convenient. For the moving company and their customers.

And so he convinced fellow AI engineer Sid to join him on a bit of an adventure called Yembo. From our start in the moving industry, to bringing our best-in-class AI product to the insurance industry - we're just getting started on our mission.
Yembo's mission is to bring digital transformation to home service companies through best-in-class artificial intelligence products.
Our culture and values
Yembo's best-in-class AI product is built by an amazing team. We work hard, support each other, and have fun. We are driven by the following 5 core values:
Make our customers' lives easier
We delight our customers by understanding their needs, backing up our words with action
Find fulfillment
We find happiness and satisfaction through providing value and purpose and always remember to have fun
Take ownership
We find undiscovered needs and opportunities for improvement and do what it takes to deliver
Deliver excellence by being 10x
We strive for outsized impact and effectiveness, are driven by clear goals and priorities, and let our results speak for themselves
Collaborate effectively through teamwork
We have each other's backs and collectively act for the good of the company with shared trust developed through thoughtful communication
Yembo's best-in-class product is built by a world-class team. Using the latest in AI, deep learning, computer vision, and robotics - we're on the cutting edge.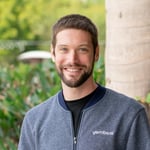 Zach Rattner
Co-Founder & CTO
Our Team
The Founders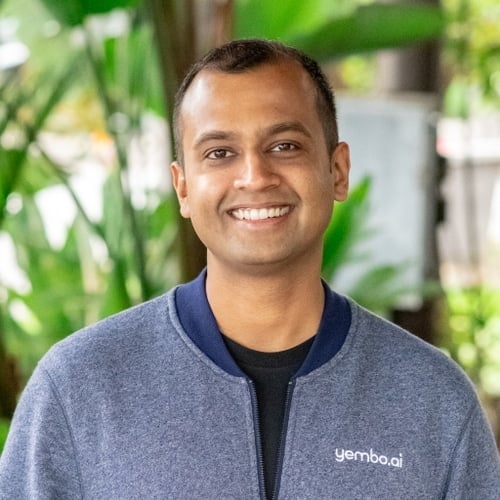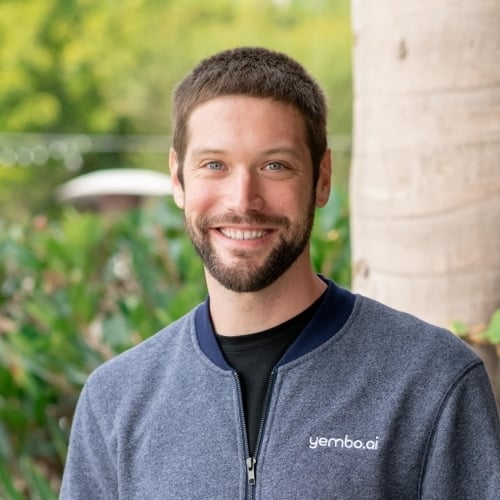 Engineering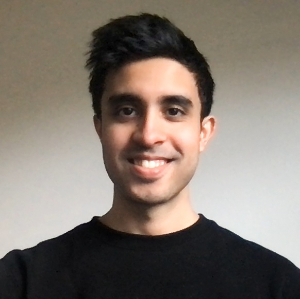 Adnan Ahmad
Senior Machine Learning Engineer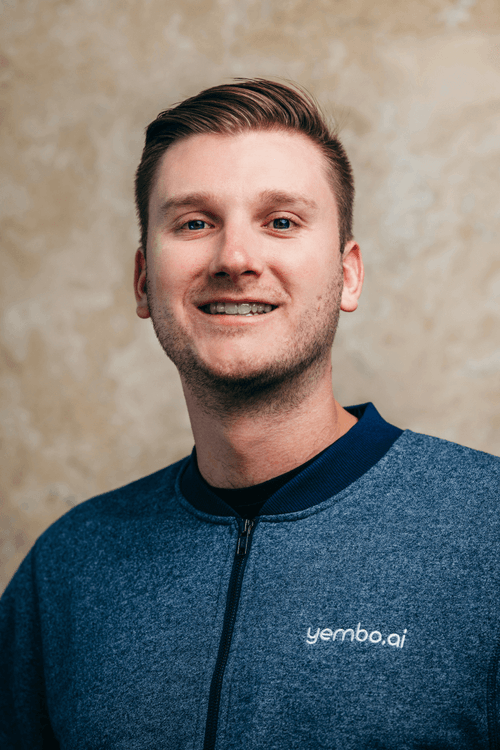 Christian Arneson
Software Engineer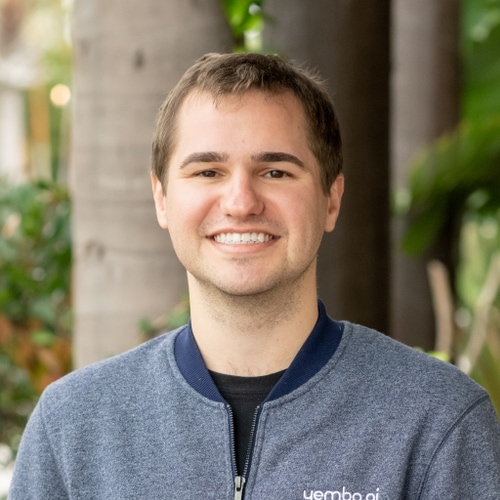 Kyle Babinowich
Software Engineering Manager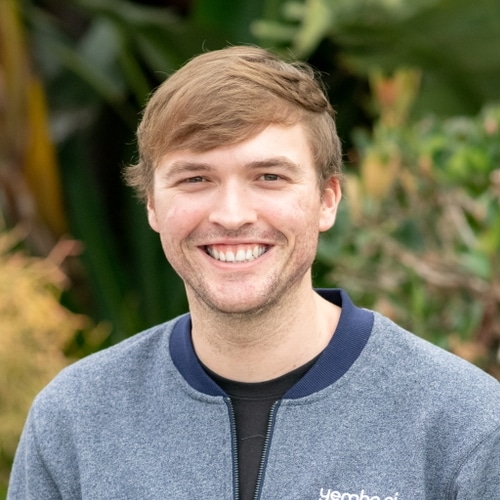 Hunter Blanton
Senior Computer Vision Engineer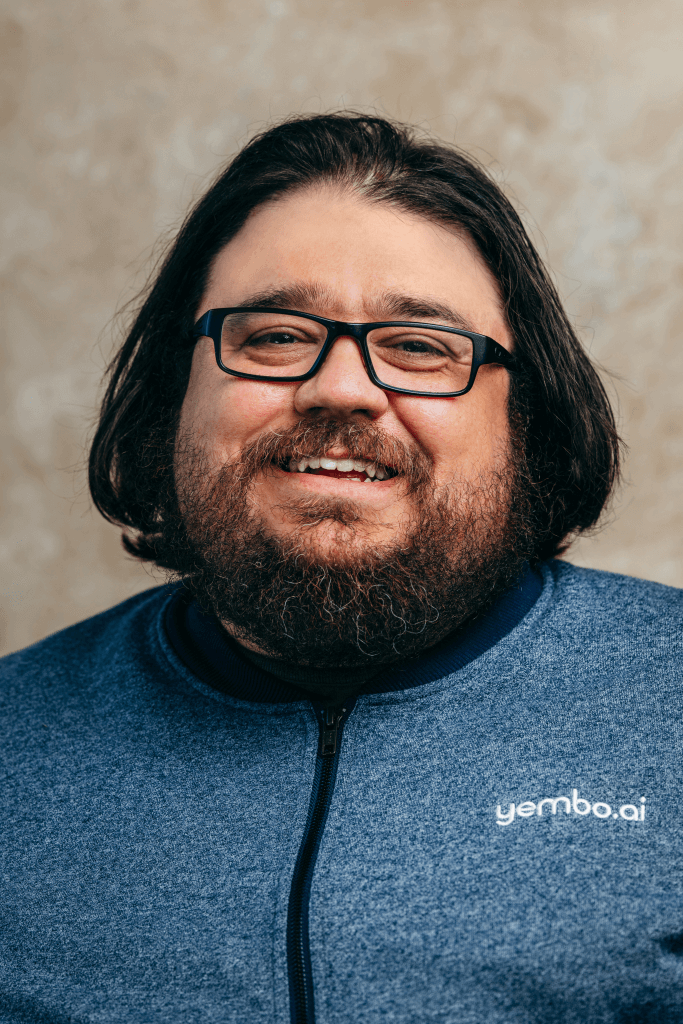 John Diaz
Support Engineer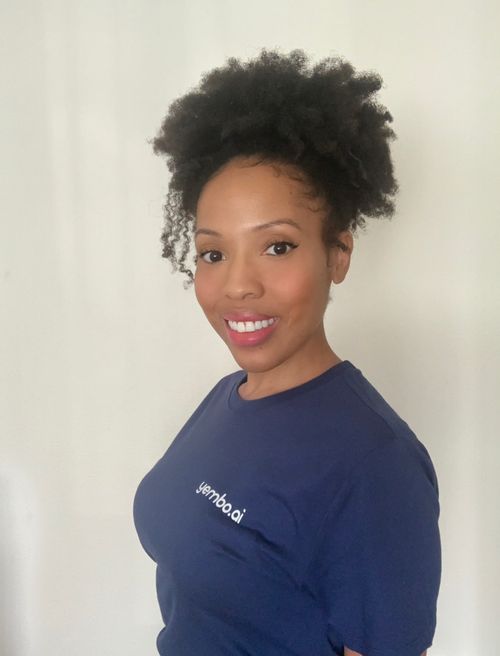 Brittany Echols
Product Designer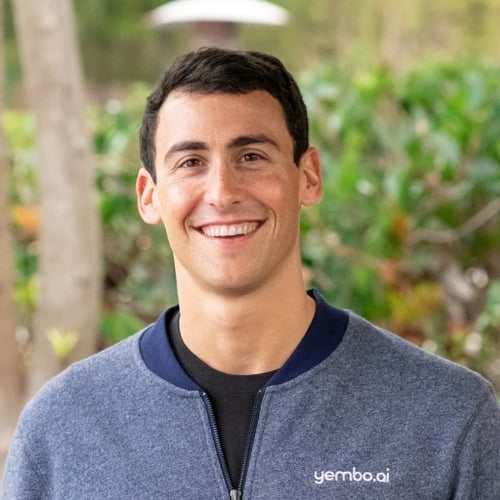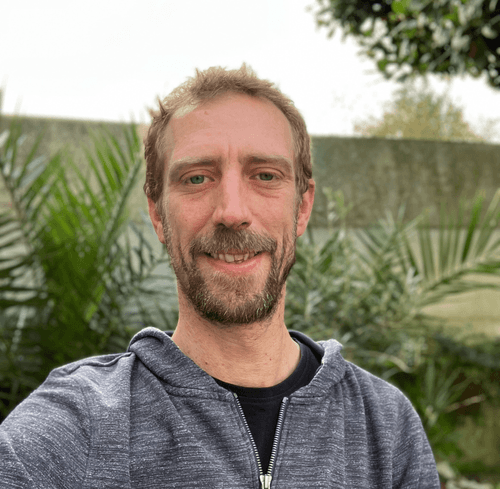 Thomas Gorisse
Senior Android Engineer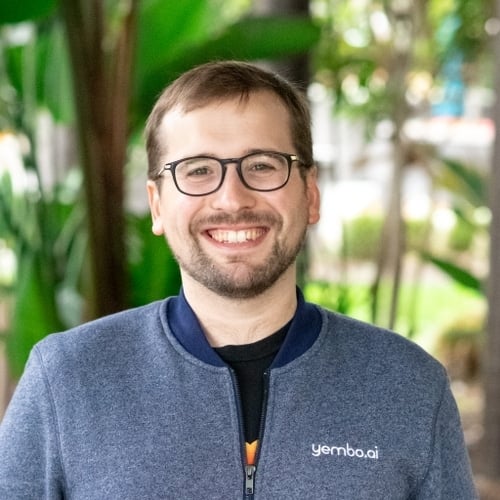 Maciej Halber
Principal Computer Vision Engineer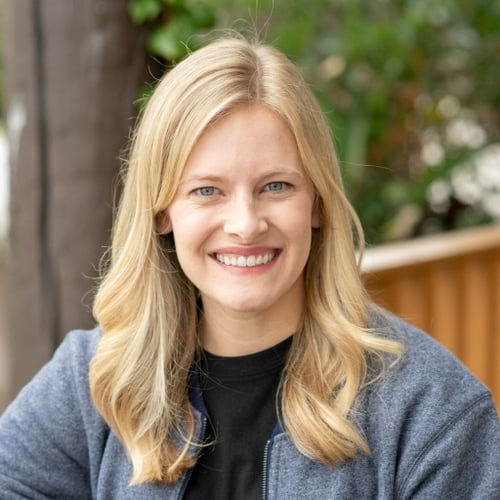 Hailey Hansard
Product Manager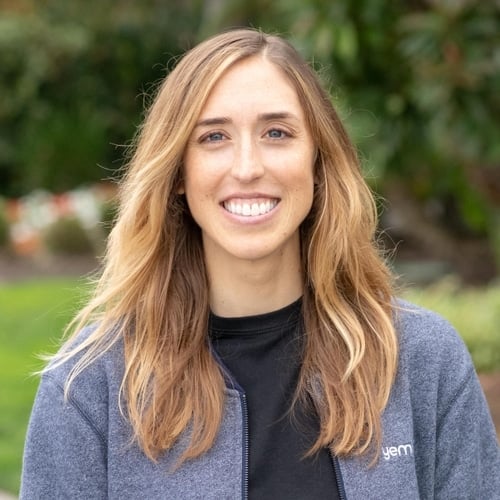 Tiana Hayden
Software Engineering Manager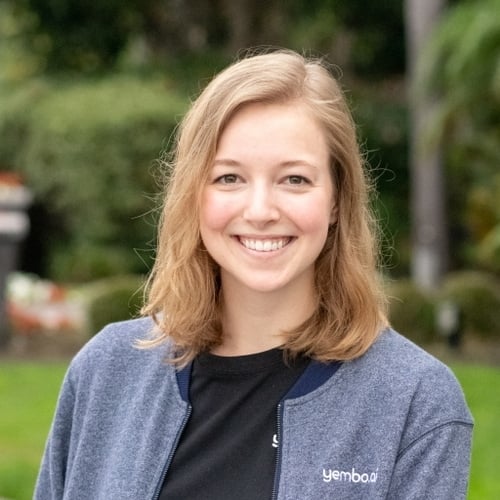 Noel Kennebeck
Software Engineering Manager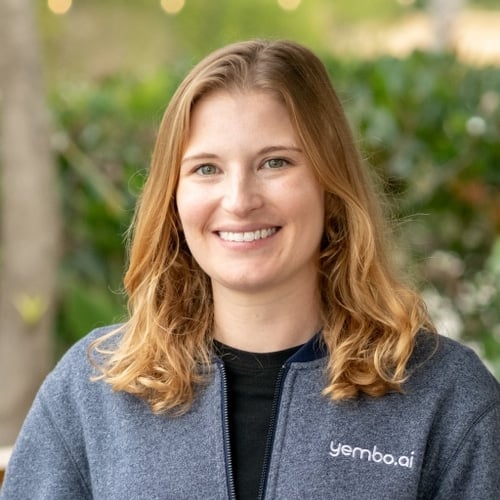 Marguerite Shuster
Lead Product Designer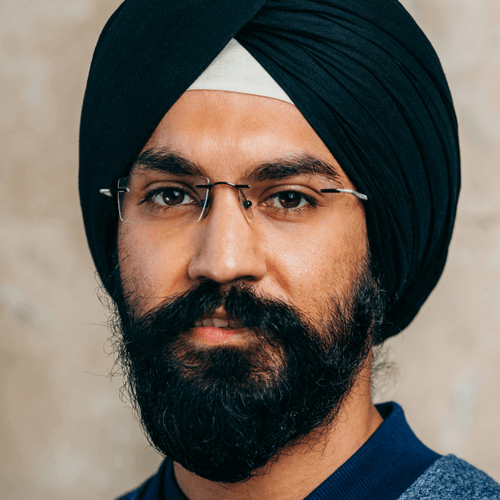 Janpreet Singh
Senior Deep Learning Engineer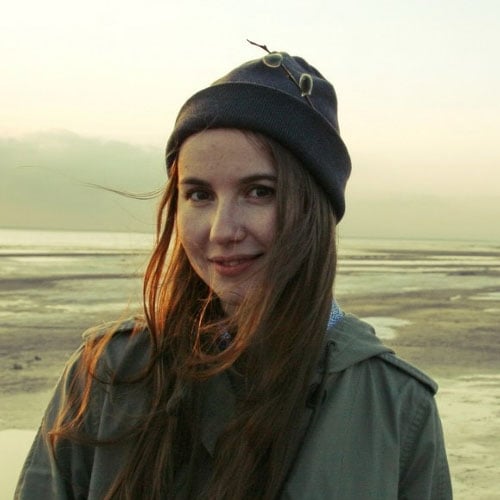 Rita Sus
Senior Visual Designer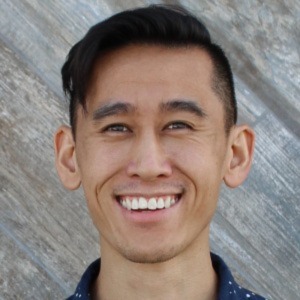 Evan Tam
Senior Software Engineer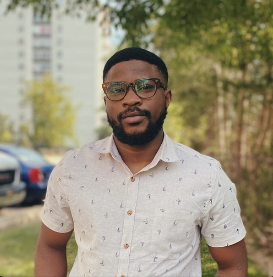 CK Udokporo
Lead Product Designer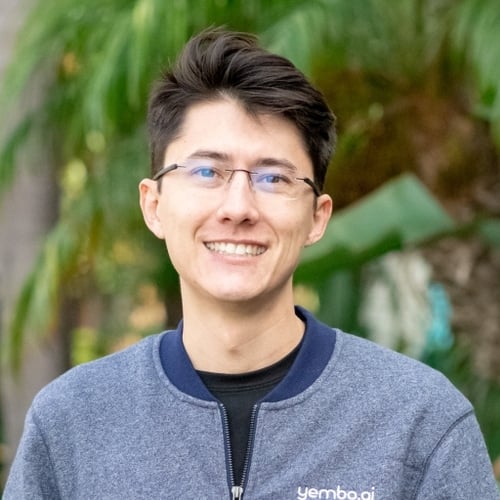 Devin Waltman
Senior Machine Learning Engineer
Customer Success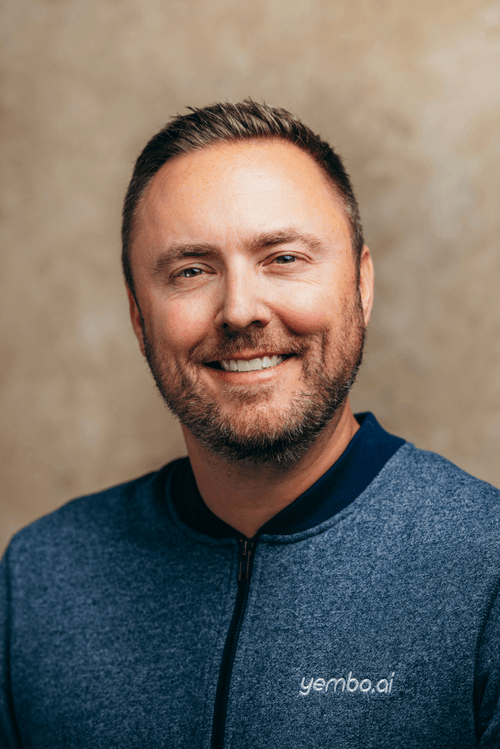 Andrew Bowman
VP of Customer Success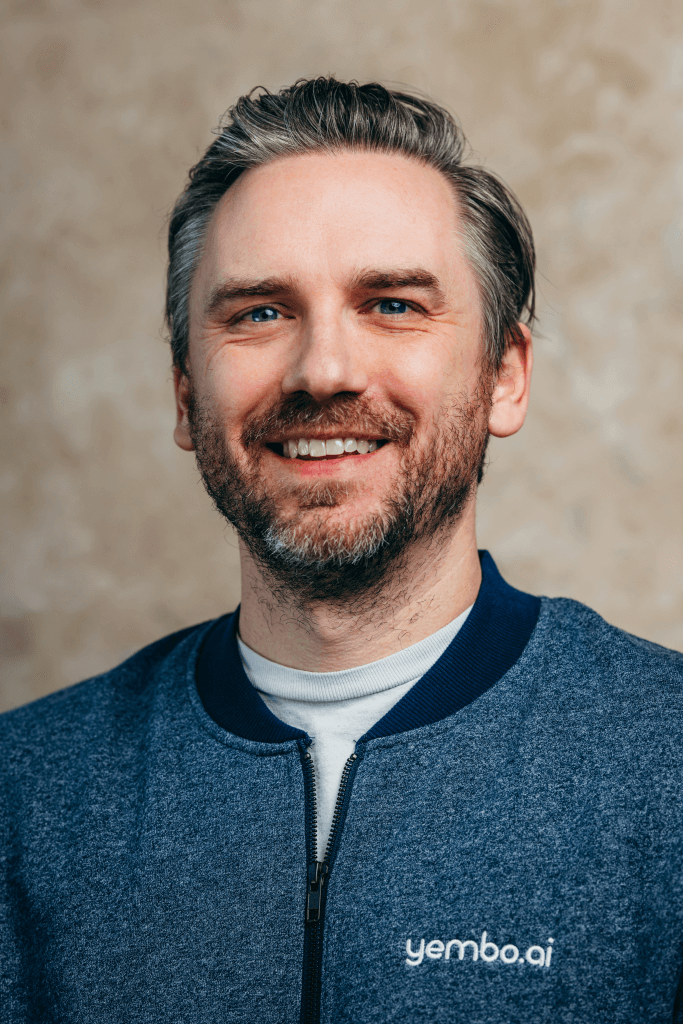 Daniel Cummings
Senior Customer Success Manager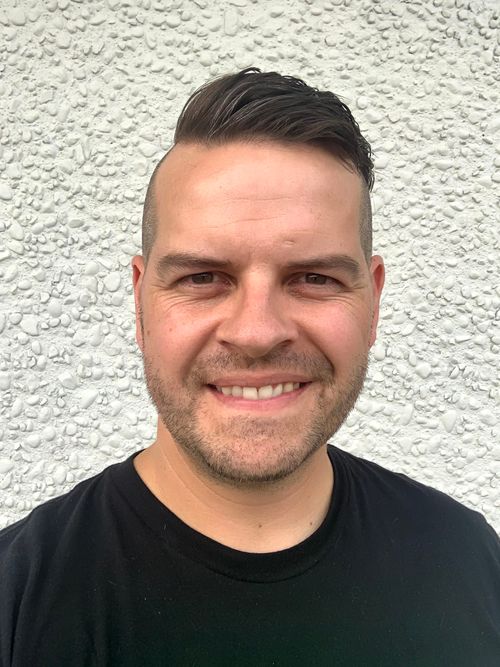 Darin Hanson
Sr. Customer Success Manager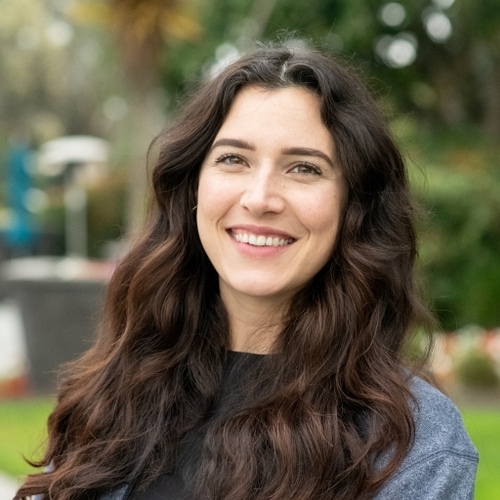 Marla Hjalmarson
Senior Customer Success Manager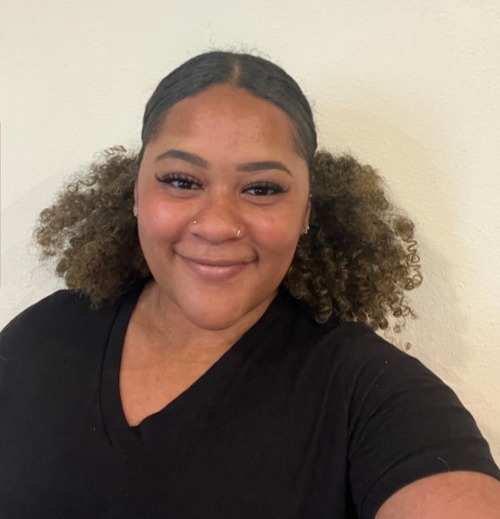 Ally Holts
Customer Success Representative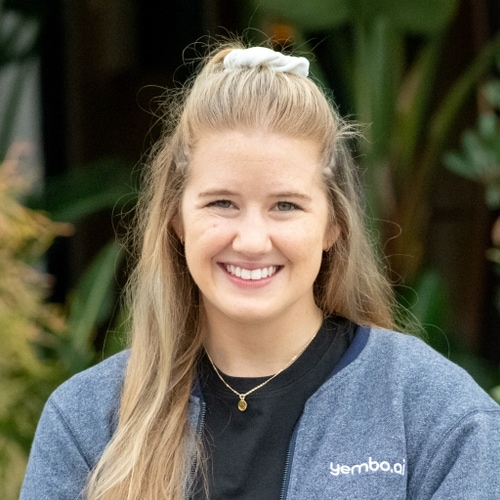 Emily Sullivan
Customer Success Manager
Business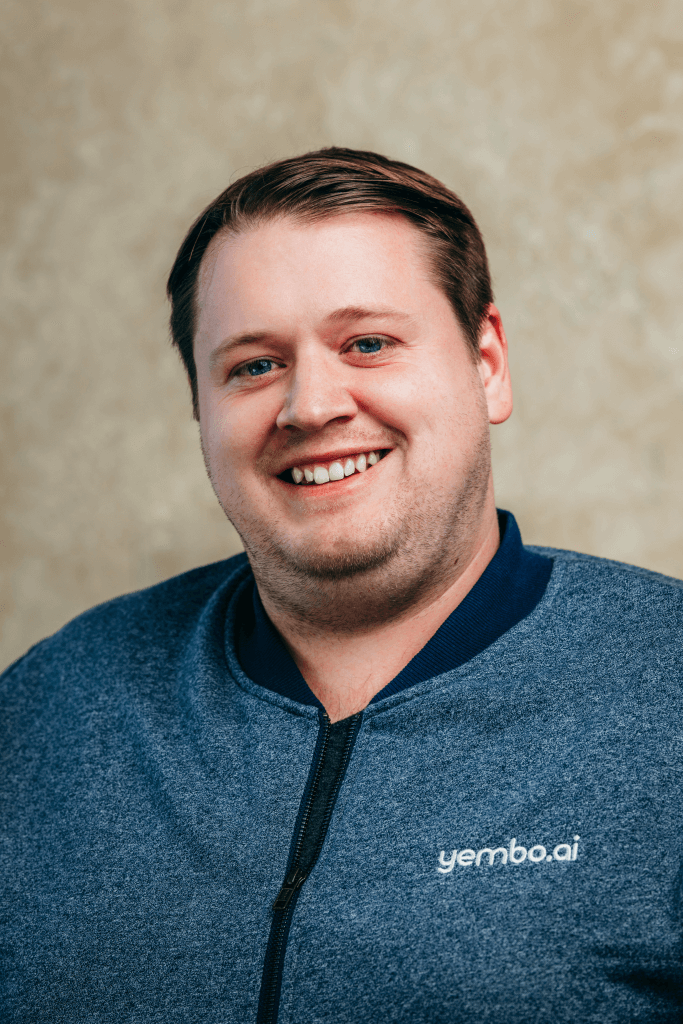 Ron Armstrong
Rev Ops Manager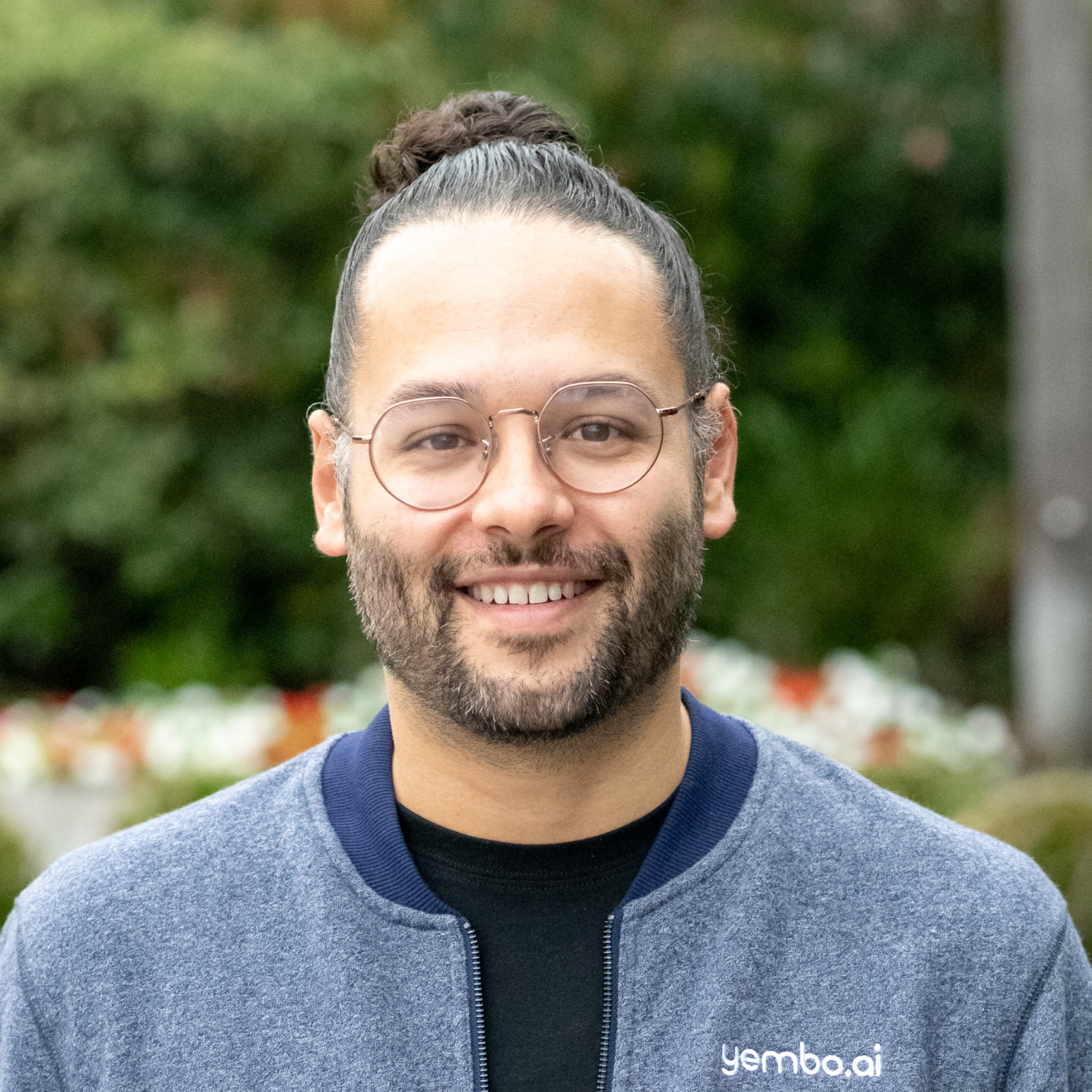 John Barros
Senior Operations Manager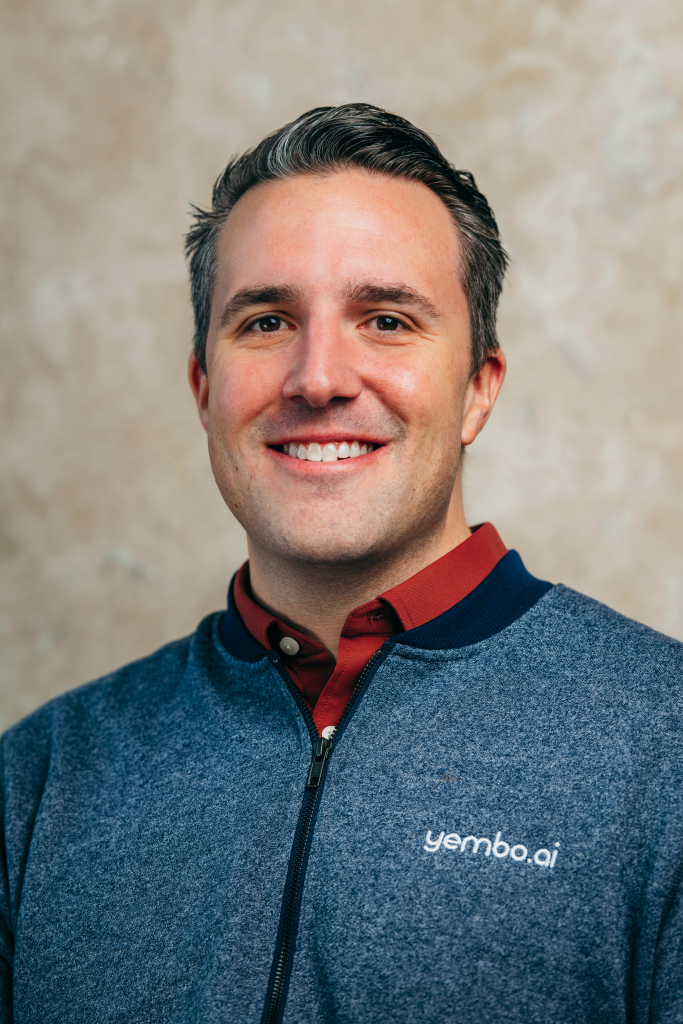 Chris Baughman
VP of Sales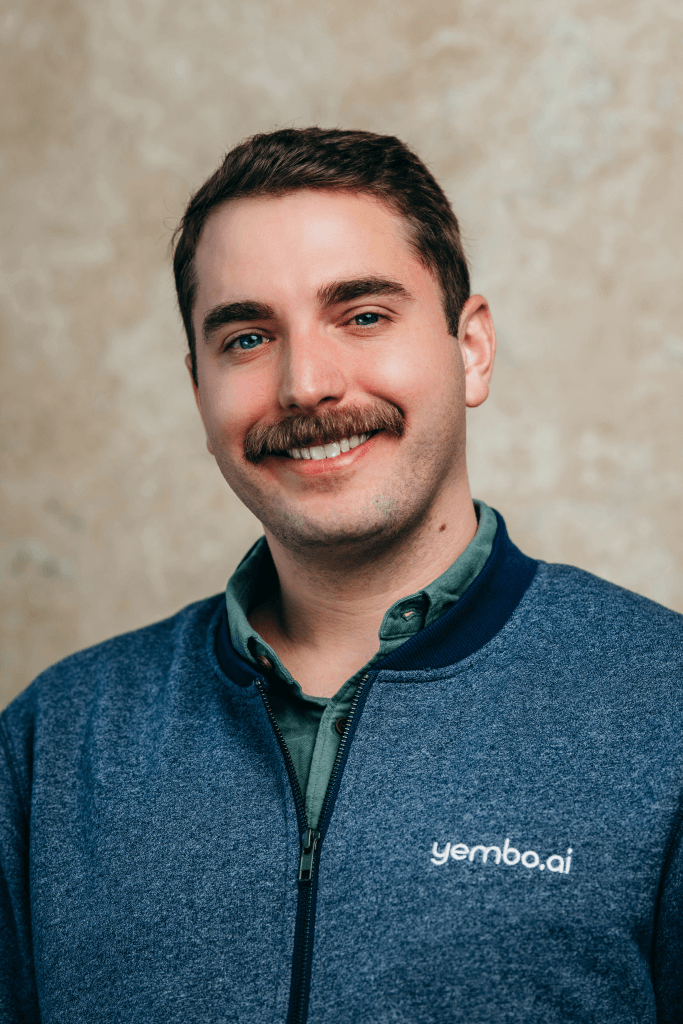 Evan Busch
Account Executive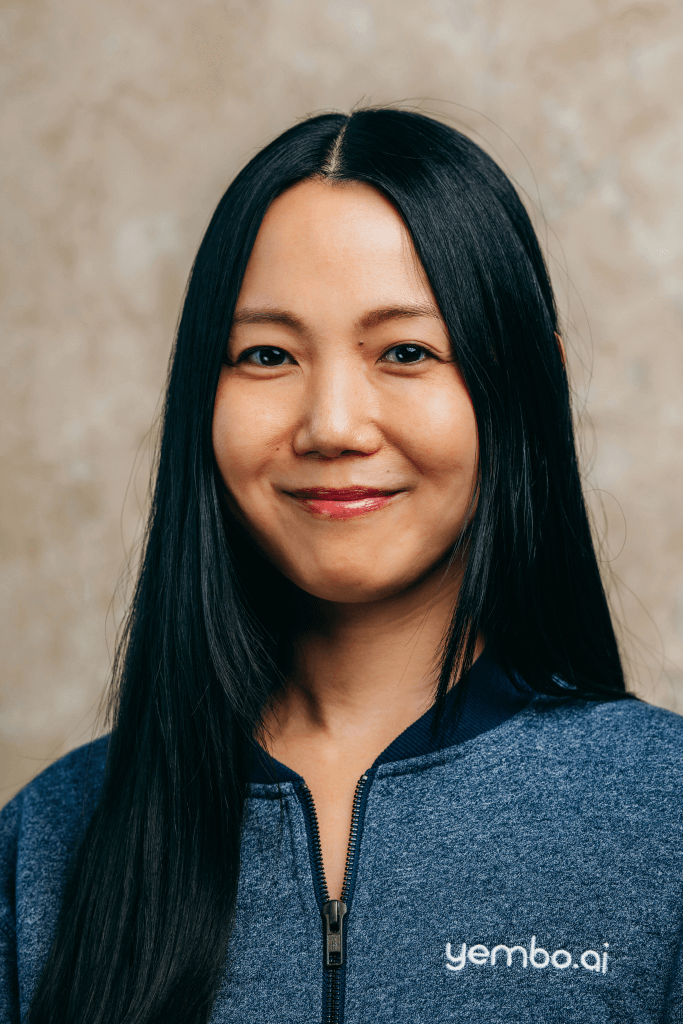 Lisa Chappell
Senior Marketing Manager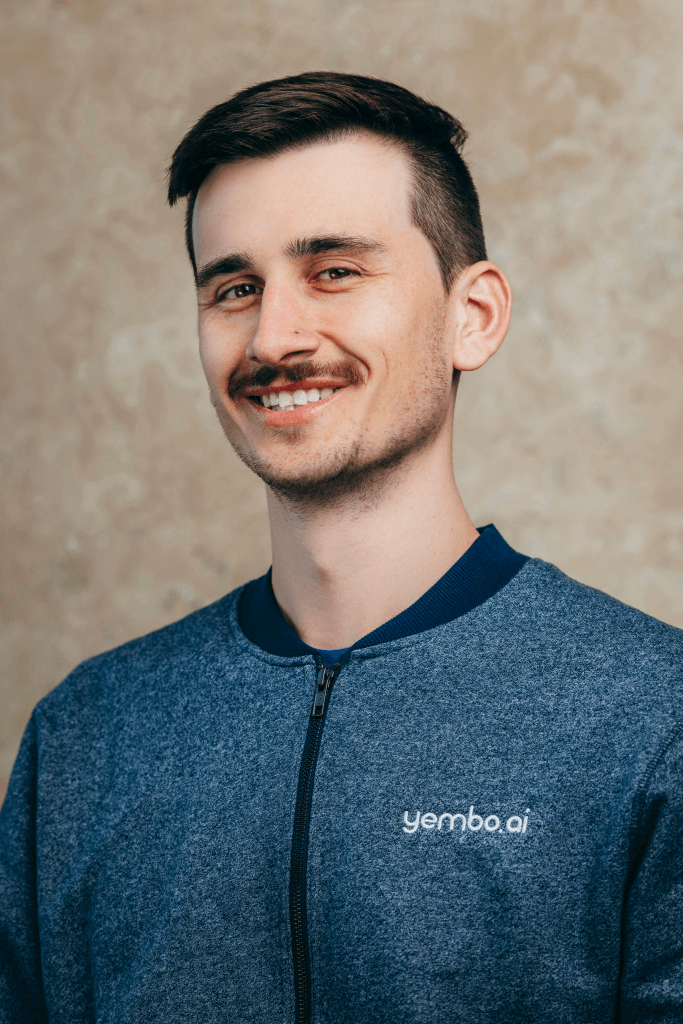 Zach Cross
People Ops Generalist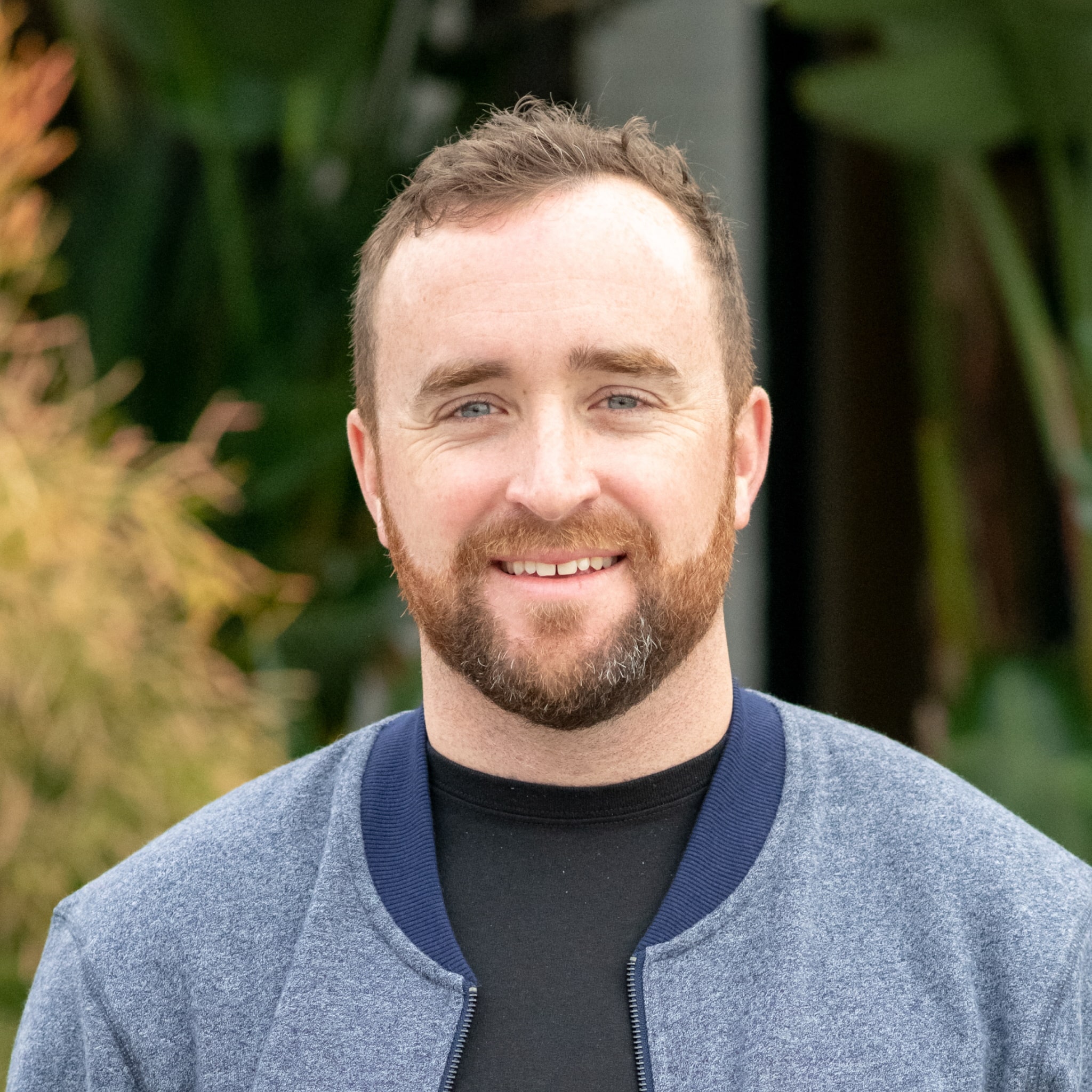 Andrew Dodd
Enterprise Account Executive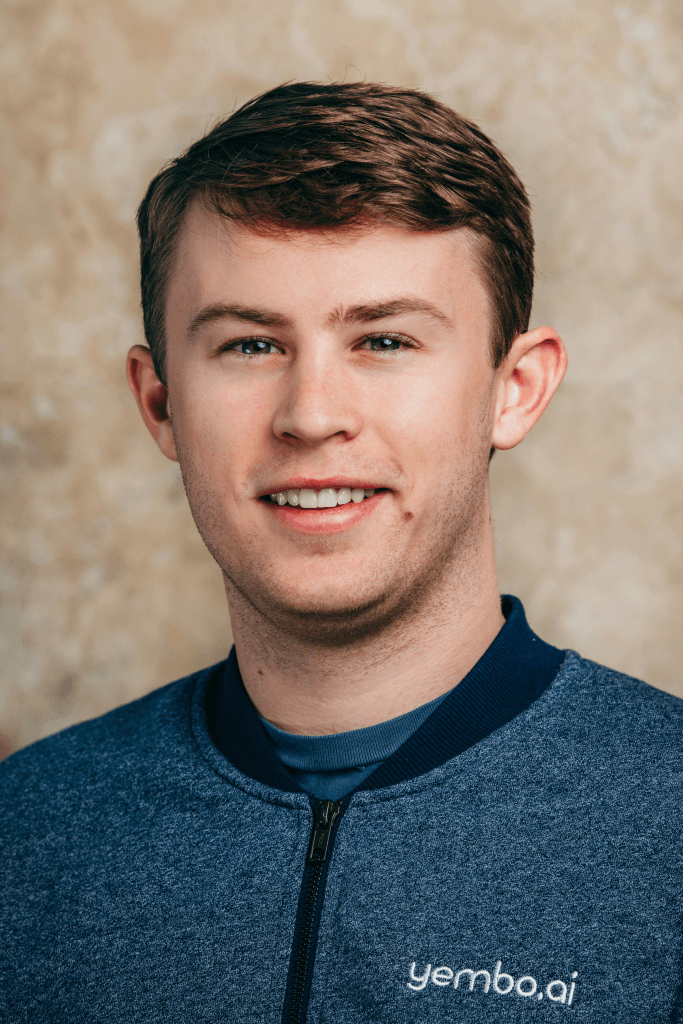 Luc Jackson
Sales Development Representative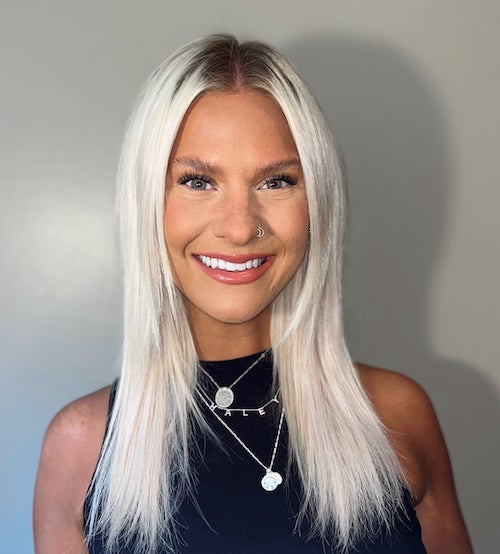 Haley Kramer
Sales Development Representative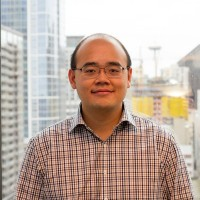 Our Investors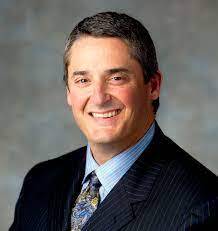 Steve Altman
Former Vice Chairman & President, Qualcomm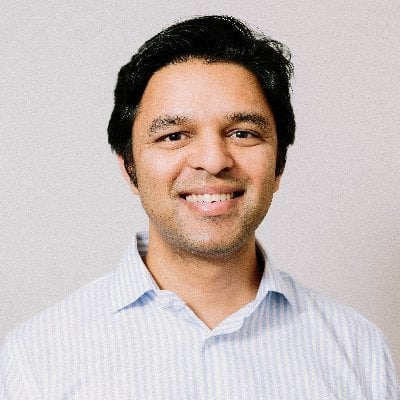 Arjun Bansal
Co-founder & CEO at XOKind (hiring)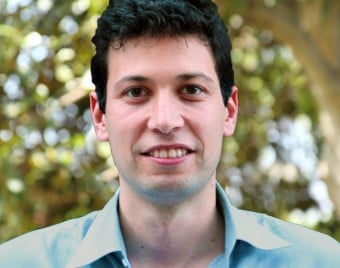 Lucian Iancovici
Partner, TPG Growth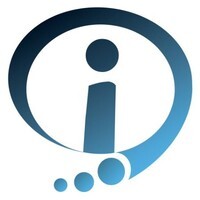 Imagen Capital Partners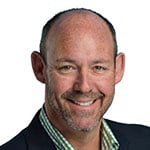 Michael Stone
TPG Capital