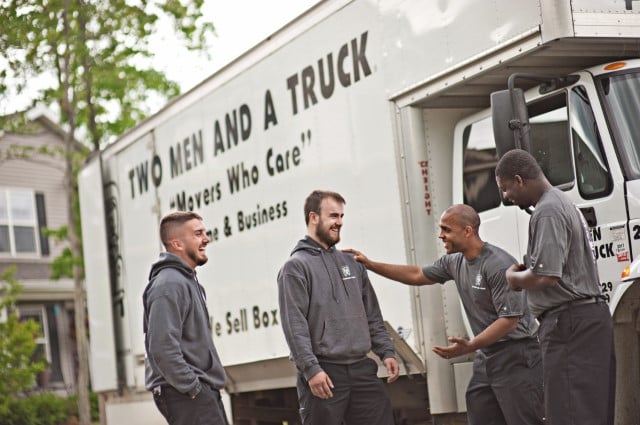 TWO MEN AND A TRUCK® Dallas Case Study
As a moving company in a high-traffic metroplex, TWO MEN AND A TRUCK® Dallas found it difficult to take on more jobs because surveyors schedules would be booked up every day, and they spent most of the day driving to and from different jobs. Once COVID-19 hit, TWO MEN AND A TRUCK Dallas relied heavily on video surveying options, but found them to be limiting.
After another branch of TWO MEN AND A TRUCK recommended Yembo to the Dallas office, TWO MEN AND A TRUCK Dallas shifted to virtual survey methods. They found that virtual surveys provided a better experience not only for their internal team, but especially for their customers.
Download the case study to see how TWO MEN AND A TRUCK Dallas successfully transitioned from video surveying to virtual surveying and achieve new results across the board.

Yembo has revolutionized the estimate game for the moving industry! By using this software, we have doubled our efficiency and increased our accuracy with our estimates thus raising our customer service scores across the board.