Trusted by Leading Companies for Virtual Surveys.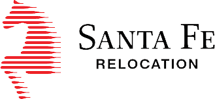 Drive Results with Virtual Surveys and Inspections
29%
Higher customer satisfaction
by providing clarity to the customer throughout the process
3x
More surveys completed per person in a day
by using Yembo's AI to process photos and videos
27%
Higher closing rate
by getting quotes out faster - often the same day
Capabilities
Create interior 3D model with cutouts
Turn smartphone videos from a virtual survey into a photorealistic 3D model with virtual walkthroughs


Extract floorplans accurately from smartphone videos.


Take point-to-point measurements
Measure items, structure accurately inside our 3D models.


Identify materials and structures
Classify structure and materials automatically from photos or videos.


Capture accurate inventory of personal items from smartphone photos and videos.


Blur sensitive content to make sure personal information stays personal.


See Yembo in action yourself
Book a demo to learn how Yembo can help your moving company